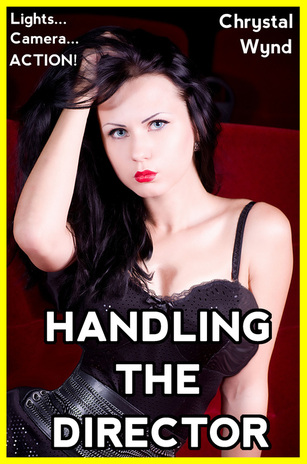 Handling the Director

Darcy is a diva actress with a special mental domination ability useful for getting whatever she wants. No perk is out of reach for her. Regardless of what the director may think, she runs the show and doesn't mind being heavy-handed with it. But what happens when Darcy finds herself working for a new director with the same mental domination ability she has...but stronger?

This 3500 word story is for adults only and has elements of mental domination, oral, anal, simultaneous penetration and multiple partners.


Excerpt:

I rolled my eyes and threw up my hands. Then I glared at "Julia."

"Mike?" I said. "Mike? A man of his standing isn't going to introduce himself to a maid as 'Mike', you bimbo! It's Michael!"

The girl stared at the ground. "I know, I know. I'm sorry," she said, her voice barely audible.

I spun and glared at Gerald. "How the hell am I supposed to work in these conditions? The girl is a damn amateur!"

"I don't have anyone else right now, Darcy," said Gerald. "You said you couldn't work with the first three Julias we had."

I could feel my temper about to explode. I took several deep breaths, however, and then made myself smile.

"You're right, Gerald. Still, the girl needs to be punished, right?"

The girl's eyes widened. "No, please..." she said.

"Darcy..." said Gerald.

"Shut up, Gerald," I said. "I'll take care of it."

Gerald shut up. The girl took a step back.

I looked at the girl and narrowed my eyes. "Don't worry, sweetie. I'm not going to hurt you," I said. "I'm just going to teach you a little lesson." I locked my eyes with hers.

She stared at me, unable to pull her gaze away from mine. Several seconds ticked by and then her hands began stripping off her French maid outfit. Her fingers shook and her resistance was obvious in her jerky movements and awkward motions, but her hands moved relentlessly over her clothing. Soon the maid outfit lay on the ground and the girl was standing fully naked on the set.

I gave the girl an angelic smile and suddenly she dropped to her knees. Then I stared at her in an intense manner and began pushing buttons in her head. Her lips parted and her eyes widened as she tried to deal with the sudden fire burning in her belly muscles. Her nipples hardened visibly and her cheeks flushed as she struggled to resist her growing heat.